Contact Info
---
Business hour:
Open 7 days (never close)
10am to 8pm (last booking 8pm)
Contact No:
0426 26 0130
0426 03 0130
Our Wechat ID: dreamgirlmassage
Our Address
---
130 Botany Rd Alexandria NSW 2015
Important tips to help find us:
* Near the Corner of Botany Rd and Buckland St
* 5 min drive from Sydney CBD.
* 5 min drive from Sydney Airport.
* 7 min walk from Redfern Station.
From Redfern Station, see the sign go to Gibbons St Exit. After exit, cross the road, keep walking about 30 meter to Regent St then turn right, and keep walk down Regent St about 4 min. Then will automatically connect to Botany Rd, walk another 3 min. See the direction map below.
* 7 min walk from Green Square Station.
There are very clear signs in Green Square Station to lead you to Botany Rd.
* If you drive, it's easy to find free parking anytime anywhere near the shop.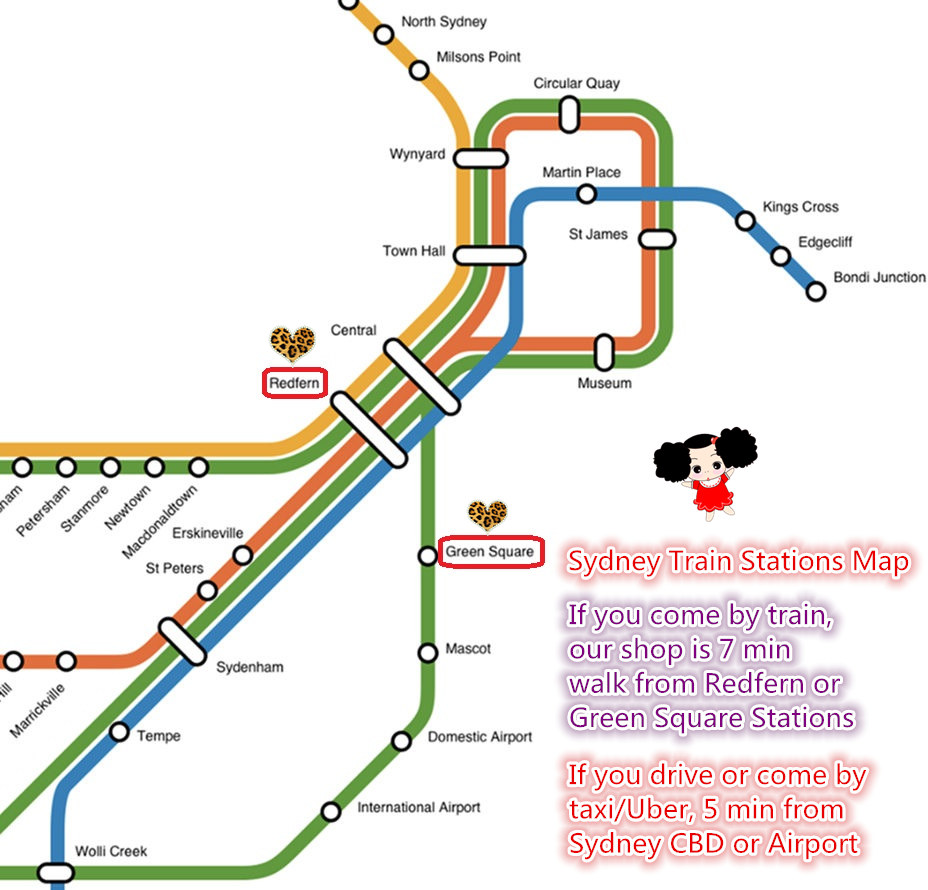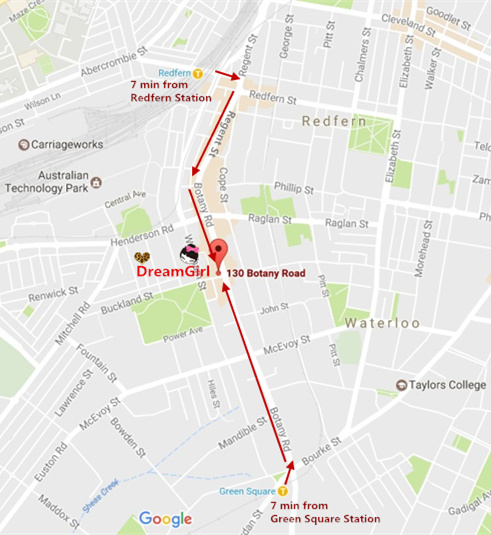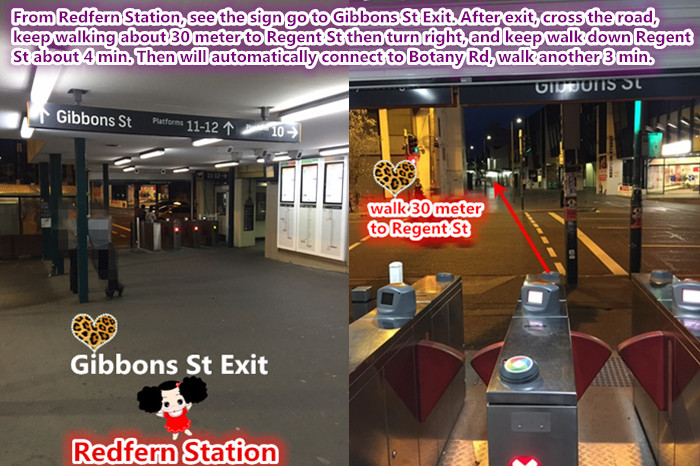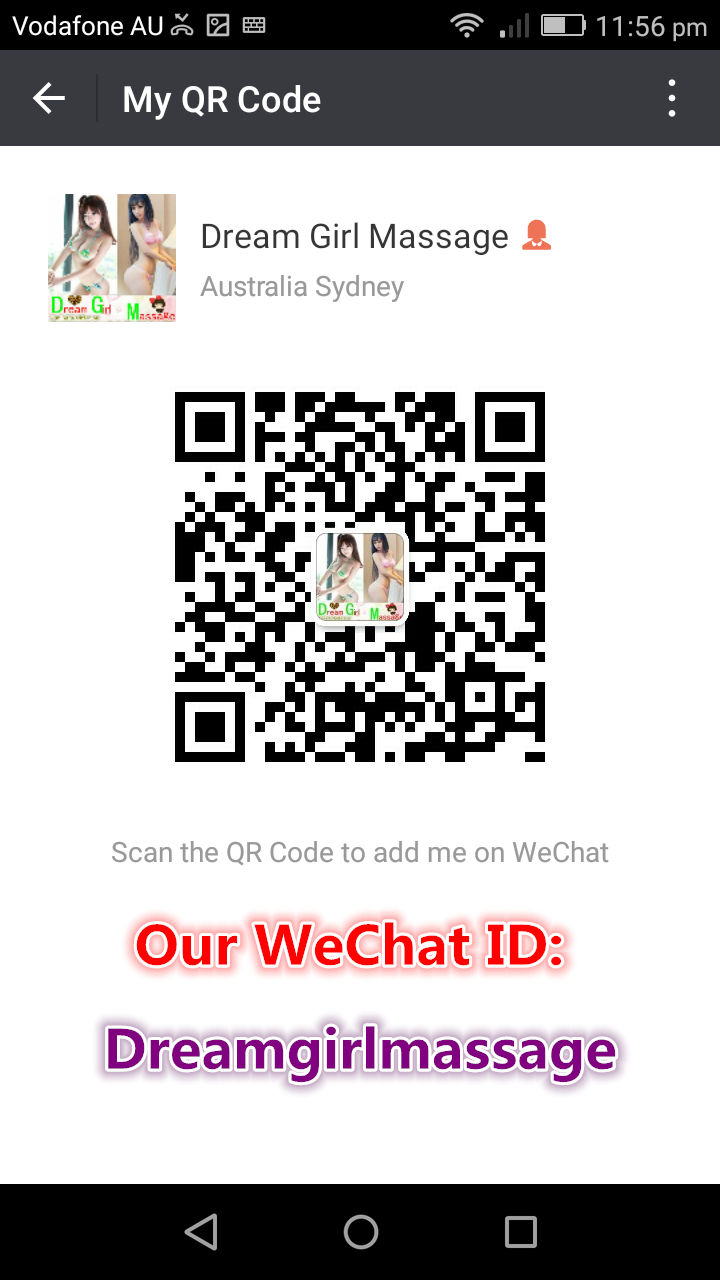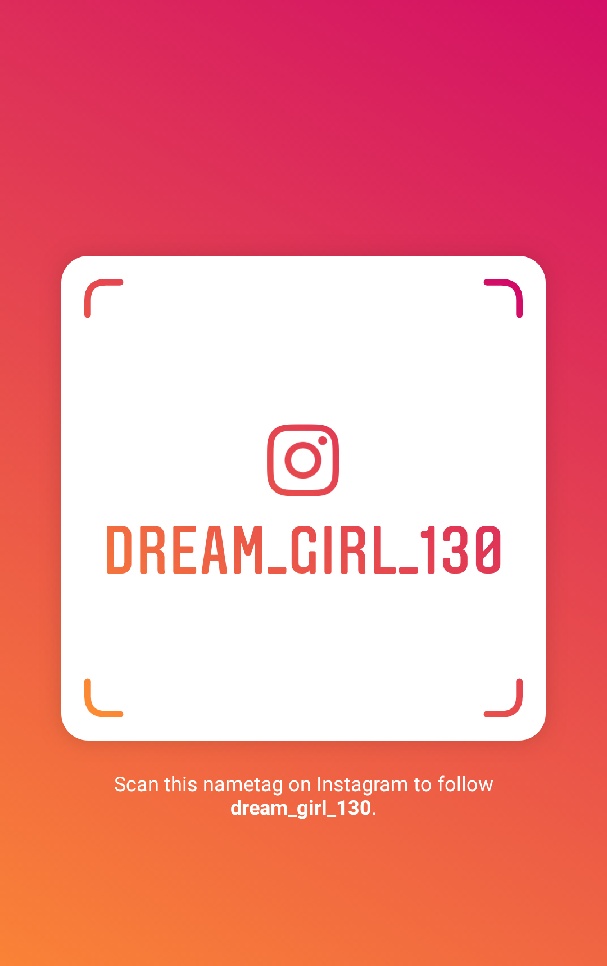 Escort, Escort service, sex massage, sex services,Brothel Sydney, Sydney brothel, CBD brothel, brothel CBD, brothel city, city brothel, brothel Sydney CBD,Sydney city brothel, Asian brothel Sydney, Asian brothel city, Asian brothel CBD,best brothel Sydney, best brothel city, best brothel CBD, top brothel Sydney, top brothel city, top brothel CBD, massage Sydney, adult massage Sydney CBD, full body massage SydneyCBD, massage city, erotic massage city, best massage city, adult service city,full body massage city, body to body massage city, full body oil massage city,best massage Sydney CBD, full body massage CBD, city massage, remedial massage Sydney,Sydney city massage, best massage CBD, adult massage CBD, adult service Sydney CBD,adult massage city, erotic massage CBD, erotic massage Sydney CBD, adultservice CBD, Asian massage city, massage CBD, Asian massage CBD, nude massage CBD,happy ending massage CBD, remedial massage CBD, full body massage Sydney, Asianmassage Sydney, adult massage Sydney, erotic massage Sydney, adult service Sydney,happy ending massage Sydney, best massage Sydney, massage Sydney CBD, adult massage Sydney CBD, happy ending massage Sydney CBD, remedial massage Sydney CBD,body to body massage Sydney, massage with happy ending, massage in Sydney, nudemassage Sydney CBD, nude massage, full body massage, Asian massage, adultmassage, erotic massage, adult service, Sydney massage, happy ending massage,remedial massage, body to body massage, full body oil massage, Japanese massage, Thai massage, Chinese massage, Korean massage, nude massage Sydneycity, full body massage Sydney city, Asian massage Sydney city, adult massage Sydneycity, erotic massage Sydney city, adult service Sydney city, massage Sydneycity, happy ending massage Sydney city, remedial massage Sydney city, body tobody massage Sydney city, full body oil massage Sydney city, nude massage Wynyard, full body massage Wynyard,Asian massage Wynyard, adult massage Wynyard, erotic massage Wynyard, adultservice Wynyard, Sydney massage Wynyard, happy ending massage Wynyard, remedial massage Wynyard, body to body massage Wynyard, full body oil massage Wynyard, nude massage Sydney Airport, full body massage Sydney Airport, Asian massage Sydney Airport, adult massage Sydney Airport, erotic massage Sydney Airport, adultservice Sydney Airport, Sydney massage Sydney Airport, happy ending massage Sydney Airport, remedialmassage Sydney Airport, body to body massage Sydney Airport, full body oil massage Sydney Airport, nude massage central, full body massage central, Asian massage central, adultmassage central, erotic massage central, adult service central, Sydney massage central, happy ending massage central, remedial massage central, body to bodymassage central, full body oil massage central, nude massage Haymarket, full body massage Haymarket, Asian massage Haymarket, adult massage Haymarket,erotic massage Haymarket, adult service Haymarket, Sydney massage Haymarket,happy ending massage Haymarket, remedial massage Haymarket, body to bodymassage Haymarket, full body oil massage Haymarket, nude massage Surry hills,full body massage Surry hills, Asian massage Surry hills, adult massage Surry hills, erotic massage Surry hills, adult service Surry hills, Sydney massage Surry hills, happy ending massage Surry hills, remedial massage Surry hills, body tobody massage Surry hills, full body oil massage Surry hills, nude massage ultimo, full body massage ultimo, Asian massage ultimo, adult massage ultimo,erotic massage ultimo, adult service ultimo, Sydney massage ultimo, happy ending massage ultimo, remedial massage ultimo, body to body massage ultimo,full body oil massage ultimo, nude massage Town hall, full body massage Town hall, Asian massage Town hall, adult massage Town hall, erotic massage Town hall, adult service Town hall, Sydney massage Town hall, happy ending massage Town hall, remedial massage Town hall, body to body massage Town hall, full body oil massage Town hall, nude massage Martin place, full body massage Martin place, Asian massage Martin place, adult massage Martin place, erotic massage Martin place, adult service Martin place, Sydney massage Martin place, happy ending massage Martin place, remedial massage Martin place, body to bodymassage Martin place, full body oil massage Martin place, nude massage Broadway, full body massage Broadway, Asian massage Broadway, adult massage Broadway, erotic massage Broadway, adult service Broadway, Sydney massage Broadway, happy ending massage Broadway, remedial massage Broadway, body tobody massage Broadway, full body oil massage Broadway, nude massage Pyrmont,full body massage Pyrmont, Asian massage Pyrmont, adult massage Pyrmont, erotic massage Pyrmont, adult service Pyrmont, Sydney massage Pyrmont, happy ending massage Pyrmont, remedial massage Pyrmont, body to body massage Pyrmont, full body oil massage Pyrmont, nude massage Double bay, full body massage Double bay,Asian massage Double bay, adult massage Double bay, erotic massage Double bay,adult service Double bay, Sydney massage Double bay, happy ending massage Double bay, remedial massage Double bay, body to body massage Double bay, full body oil massage Double bay, nude massage Bondi junction, full body massage Bondi junction, Asian massage Bondi junction, adult massage Bondi junction,erotic massage Bondi junction, adult service Bondi junction, Sydney massage Bondi junction, happy ending massage Bondi junction, remedial massage Bondi junction, body to body massage Bondi junction, full body oil massage Bondi junction, nude massage Randwick, full body massage Randwick, Asian massage Randwick, adult massage Randwick, erotic massage Randwick, adult service Randwick, Sydney massage Randwick, happy ending massage Randwick, remedialmassage Randwick, body to body massage Randwick, full body oil massage Randwick, nude massage Alexandria, full body massage Alexandria, Asian massage Alexandria, adult massage Alexandria, erotic massage Alexandria, adult service Alexandria, Sydney massage Alexandria, happy ending massage Alexandria,remedial massage Alexandria, body to body massage Alexandria, full body oil massage Alexandria, nude massage Waterloo, full body massage Waterloo, Asianmassage Waterloo, adult massage Waterloo, erotic massage Waterloo, adultservice Waterloo, Sydney massage Waterloo, happy ending massage Waterloo,remedial massage Waterloo, body to body massage Waterloo, full body oil massage Waterloo, nude massage Green Square, full body massage Green Square, Asianmassage Green Square, adult massage Green Square, erotic massage Green Square,adult service Green Square, Sydney massage Green Square, happy ending massage Green Square, remedial massage Green Square, body to body massage Green Square,full body oil massage Green Square, nude massage Zetland, full body massage Zetland, Asian massage Zetland, adult massage Zetland, erotic massage Zetland,adult service Zetland, Sydney massage Zetland, happy ending massage Zetland,remedial massage Zetland, body to body massage Zetland, full body oil massage Zetland, nude massage Kensington, full body massage Kensington, Asian massage Kensington, adult massage Kensington, erotic massage Kensington, adult service Kensington, Sydney massage Kensington, happy ending massage Kensington,remedial massage Kensington, body to body massage Kensington, full body oil massage Kensington, nude massage Kingsford, full body massage Kingsford, Asianmassage Kingsford, adult massage Kingsford, erotic massage Kingsford, adultservice Kingsford, Sydney massage Kingsford, happy ending massage Kingsford,remedial massage Kingsford, body to body massage Kingsford, full body oil massage Kingsford, nude massage Newtown, full body massage Newtown, Asianmassage Newtown, adult massage Newtown, erotic massage Newtown, adult service Newtown, Sydney massage Newtown, happy ending massage Newtown, remedial massage Newtown, body to body massage Newtown, full body oil massage Newtown, nudemassage Erskineville, full body massage Erskineville, Asian massage Erskineville, adult massage Erskineville, erotic massage Erskineville, adultservice Erskineville, Sydney massage Erskineville, happy ending massage Erskineville, remedial massage Erskineville, body to body massage Erskineville,full body oil massage Erskineville, nude massage Tempe, full body massage Tempe, Asian massage Tempe, adult massage Tempe, erotic massage Tempe, adultservice Tempe, Sydney massage Tempe, happy ending massage Tempe, remedial massage Tempe, body to body massage Tempe, full body oil massage Tempe, nude massage Eastlakes, full body massage Eastlakes, Asian massage Eastlakes, adult massage Eastlakes, erotic massage Eastlakes, adult service Eastlakes, Sydney massage Eastlakes, happy ending massage Eastlakes, remedial massage Eastlakes, body tobody massage Eastlakes, full body oil massage Eastlakes, nude massage Mascot,full body massage Mascot, Asian massage Mascot, adult massage Mascot, erotic massage Mascot, adult service Mascot, Sydney massage Mascot, happy ending massage Mascot, remedial massage Mascot, body to body massage Mascot, full body oil massage Mascot, nude massage St peters, full body massage St peters, Asianmassage St peters, adult massage St peters, erotic massage St peters, adultservice St peters, Sydney massage St peters, happy ending massage St peters,remedial massage St peters, body to body massage St peters, full body oil massage St peters, nude massage Coogee, full body massage Coogee, Asian massage Coogee, adult massage Coogee, erotic massage Coogee, adult service Coogee, Sydney massage Coogee, happy ending massage Coogee, remedial massage Coogee, body tobody massage Coogee, full body oil massage Coogee, nude massage Maroubra, full body massage Maroubra, Asian massage Maroubra, adult massage Maroubra, erotic massage Maroubra, adult service Maroubra, Sydney massage Maroubra, happy ending massage Maroubra, remedial massage Maroubra, body to body massage Maroubra,full body oil massage Maroubra, nude massage Pagewood, full body massage Pagewood, Asian massage Pagewood, adult massage Pagewood, erotic massage Pagewood, adult service Pagewood, Sydney massage Pagewood, happy ending massage Pagewood, remedial massage Pagewood, body to body massage Pagewood, full body oil massage Pagewood, nude massage Rosebery, full body massage Rosebery, Asianmassage Rosebery, adult massage Rosebery, erotic massage Rosebery, adultservice Rosebery, Sydney massage Rosebery, happy ending massage Rosebery,remedial massage Rosebery, body to body massage Rosebery, full body oil massage Rosebery, brothel Sydney Rosebery, Sydney brothel Rosebery, brothel Rosebery,brothel Rosebery, Rosebery brothel, best brothel Rosebery, Rosebery best brothel, Asian brothel Rosebery, top brothel Rosebery, nude massage Clovelly,full body massage Clovelly, Asian massage Clovelly, adult massage Clovelly,erotic massage Clovelly, adult service Clovelly, Sydney massage Clovelly, happy ending massage Clovelly, remedial massage Clovelly, body to body massage Clovelly, full body oil massage Clovelly, brothel Sydney Clovelly, Sydney brothel Clovelly, brothel Clovelly, brothel Clovelly, Clovelly brothel, best brothel Clovelly, Clovelly best brothel, Asian brothel Clovelly, top brothel Clovelly, Escort